NOW GET YOUR FIRST 
TRUCK LOAD FOR FREE!!

Find the Best Truck Dispatch Services In USA to keep your unit loaded all the time with the best freight load rates for Dry Van, Reefer, Flatbed and Auto Transporters. 

YMG Dispatch Services is a CDL holder Dispatching Service seeking truck owner operators and companies willing to keep their trucks on the road and getting the highest rates 

Your identity is 100% protected with us. We will not share your information with 3rd parties

What Our Clients Say About Us
We believe that excellent communication is the foundation of a successful dispatch service for owner operators and offer quality care to all of our clients.
Definitely would recommend YMG Dispatch Services for semi-truck dispatching! I had YMG Dispatch Services recommended to me by a friend and I'm glad I gave them a call.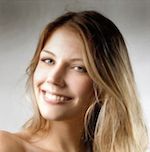 Sarah Jackson
This is the best trucking dispatch company out there! Yiret and his team did an amazing job with dispatching high paying freight!! I drive on weekdays and I always have loads ready for me Monday!
Sandra Miller
Smart Truck Dispatch Service 
for Owner Operators
We as a central dispatch constantly monitor the market using the best trucking load boards in search of the top paying loads, and also have contacts with America's top freight brokers.

NOW GET YOUR FIRST TRUCK LOAD FOR FREE!!
We are a family group of truck dispatchers and logistics specialists with  
the necessary experience to maintain drivers on the road and operations running. 
We constantly monitor the market to look for the top paying loads and 
also we have contacts with America's top freight brokers. 
---
Who Is Your Truck Dispatcher Service Specialist
My name is Yiret M. Garzon and I am the CEO and Co-owner of YMG Dispatch Services. 

I am an Army Veteran with over 10 years of experience in the dispatch logistics industry and transportation. 

I also attained a Master's degree in International Communications from St. John's University, NYC.

✨Now my focus is having a dispatch service for owner operators, that help drivers all over the country achieve their full potential in the industry. 🙌🏽

We have extensive experience in all aspects of the trucking dispatch industry. 
When you contact us we will help you find what you are looking for.
We are happy to discuss any other administrative needs you may have.


NOW GET YOUR FIRST TRUCK LOAD FOR FREE!!